Onion Health and Nutrition Report , 2022
Onions are the nutrition ninja of the vegetable world, but not everyone knows just how healthy onions really are. 
Accredited Practising Dietitian, Teri Lichtenstein, has reviewed all the latest nutrition research into onions to update the Onion Health and Nutrition Report.
This report summarises the nutrition and health benefits of onions, ranging from gut, heart and brain health to emerging research for bone health, fertility, cancer prevention and healthy ageing. 
The report also covers usage tips to help more Australians reap the benefits of adding more onions to their diet.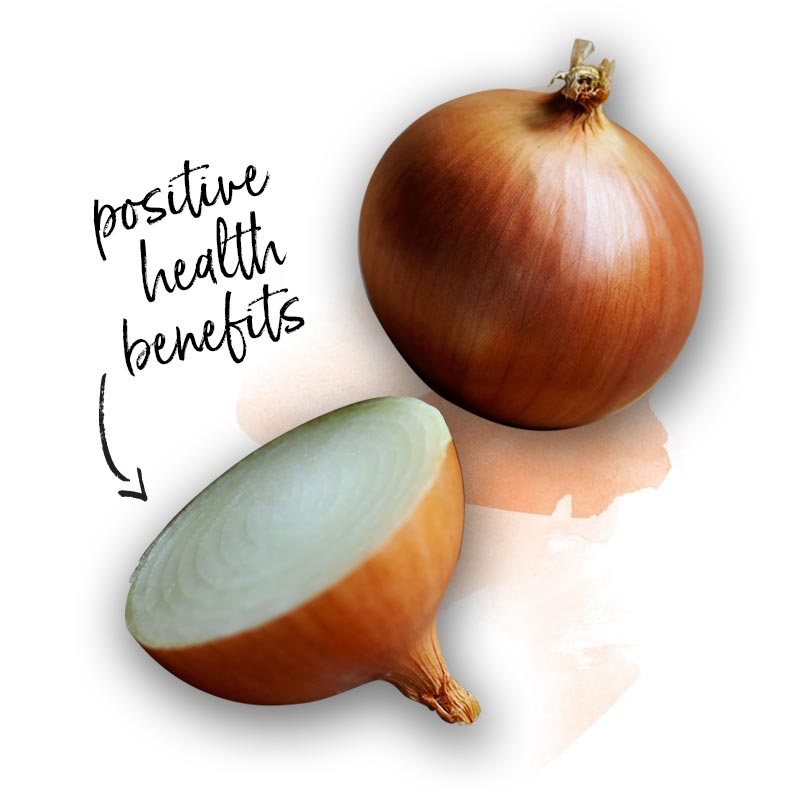 "Beneath the layers of the humble onion lie many nutrition benefits. From folate and Vitamin C to prebiotic fibre and powerful polyphenol antioxidants, onions have positive health benefits for gut and heart health, diabetes, weight management, cancer and even bone health.
This report uncovers the latest research into the powerful health benefits of enjoying red, white and brown onions every day for all Australians"
Teri Lichtenstein
This website is funded through the Hort Innovation Onion Fund, using the Onion marketing levy. Hort Innovation is the grower-owned, not-for-profit research and development corporation for Australian horticulture. Marketing enquiries email: marketing@horticulture.com.au Editorial media enquiries email: pr@bitecom.com.au
© 2022 by Hort Innovation Australia