Food service professionals have a big impact on the dietary habits and food behaviours of consumers, and are vitally important when it comes to improving the health and wellbeing of Australians.
We'll be developing a range of resources to help you provide tasty and innovative meals and menus for your customers, and help grow a wider understanding of the nutrition and health benefits of Australian onions.
Come back to this page regularly for new content, or you can sign up to our regular e-newsletter and have it delivered directly to your in-box.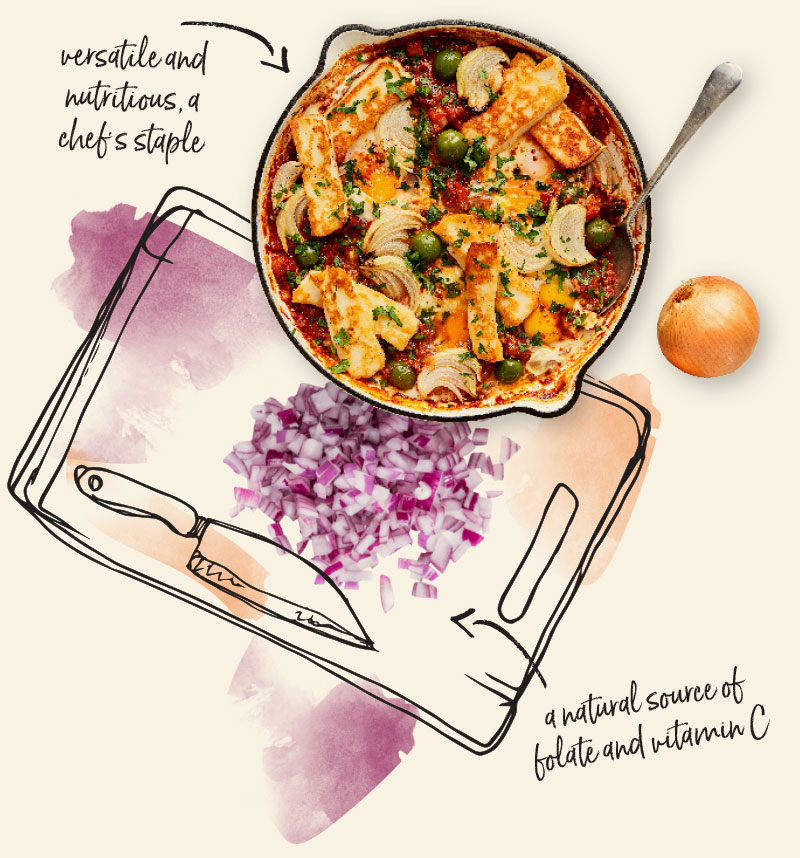 VIEW THE RESEARCH UPDATES
This website is funded through the Hort Innovation Onion Fund, using the Onion marketing levy. Hort Innovation is the grower-owned, not-for-profit research and development corporation for Australian horticulture. Marketing enquiries email: marketing@horticulture.com.au Editorial media enquiries email: pr@bitecom.com.au
© 2022 by Hort Innovation Australia